Big Bad Bagels
In Big Bad Bagels you can choose one from 18 bagel recipes or make your own one. We make our own sauces (guacamole, tzatziki, Russian dressing), we have Philadelphia cream-cheese, fresh greens and vegetables and the greatest bacon, ham, salami, smoked salmon you could ever get in a fast food place.
Now in two locations in Riga
Visit us or order for delivery.
Big Bad Bagels Spīķeri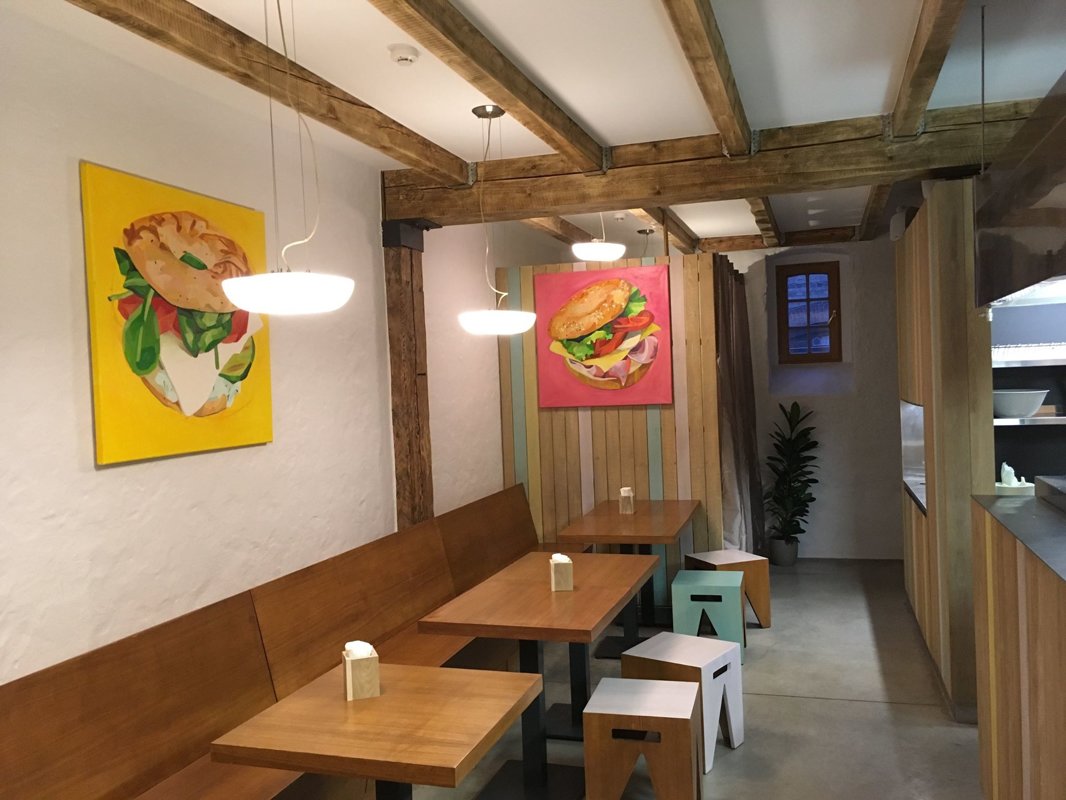 Working hours
Monday: 9:00-19:00
Tuesday: 9:00-19:00
Wednesday: 9:00-19:00
Thursday: 9:00-19:00
Friday: 9:00-19:00
Saturday: 9:00-19:00
Sunday: 9:00-19:00
Contacts
Phone: +371 23115747
E-mail: bbb@bigbadbagels.com
Address: Maskavas Street 4
Big Bad Bagels Baznīcas street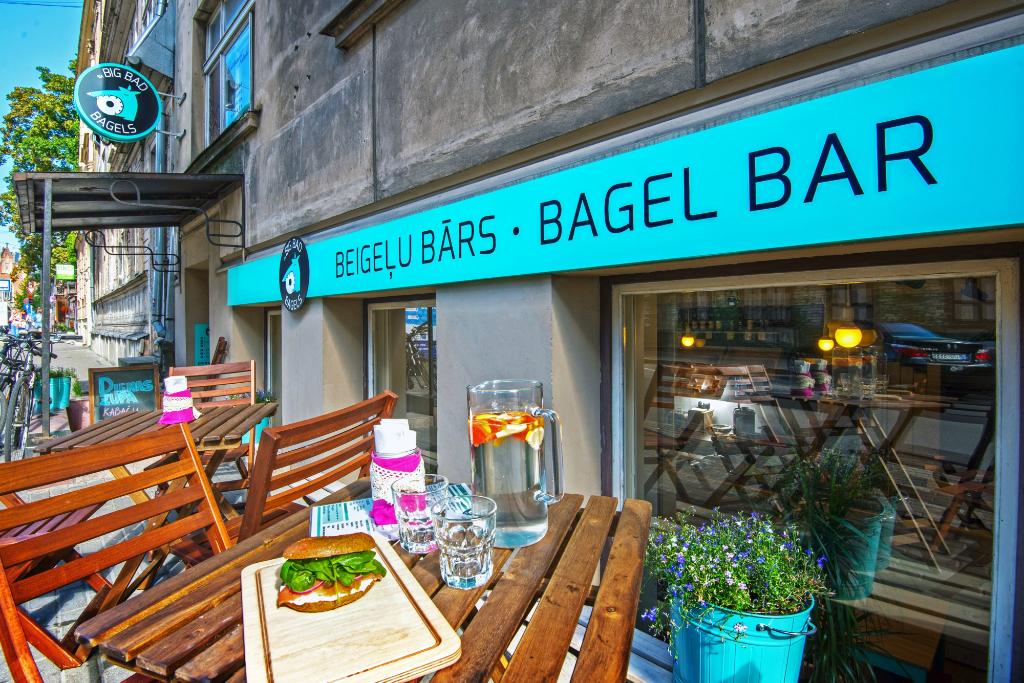 Working hours
Monday: 8:00-20:00
Tuesday: 8:00-20:00
Wednesday: 8:00-20:00
Thursday: 8:00-20:00
Friday: 8:00-20:00
Saturday: 10:00-19:00
Sunday: 10:00-19:00
Contacts
Phone: +371 24556585
E-mail: bbb@bigbadbagels.com
Address: Baznicas Street 8
0