Big Bad Bagels
Our bagels are freshly baked every day and we're filling them with fresh and delicious high quality ingredients. Come by and choose from 20 bagel fillings or make you own. We're offering bagels with homemade guacamole, tzatziki, hummus, Philadelphia cream cheese, bacon, smoked salmon, chicken, salami, brie cheese and many more. Plenty to choose from to all the meat lovers, vegetarians an vegans.
Two locations in Riga
Visit us at Maskavas street 4 and Baznīcas street 8 or have anything from the menu delivered to you.
Big Bad Bagels Spīķeri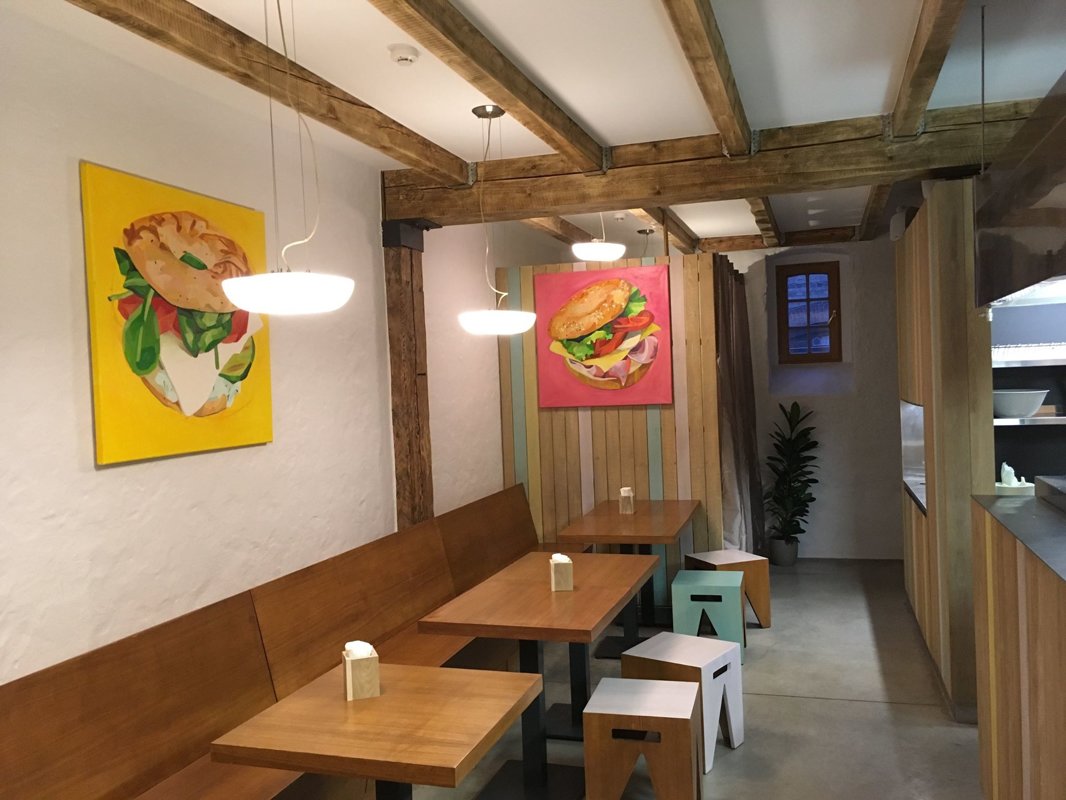 Working hours
Monday: 9:00-19:00
Tuesday: 9:00-19:00
Wednesday: 9:00-19:00
Thursday: 9:00-19:00
Friday: 9:00-19:00
Saturday: 9:00-19:00
Sunday: 9:00-19:00


Contacts
Phone: +371 23115747
E-mail: bbb@bigbadbagels.com
Address: Maskavas Street 4
Big Bad Bagels Baznīcas street
Moday, July 9 our bagel place at Baznīcas street 8 will be closed for some renovation and design improvement.
However our second location at Spīķeri, Maskavas street 4 will be open and ready to serve you some delicious bagels from 9:00 to 19:00.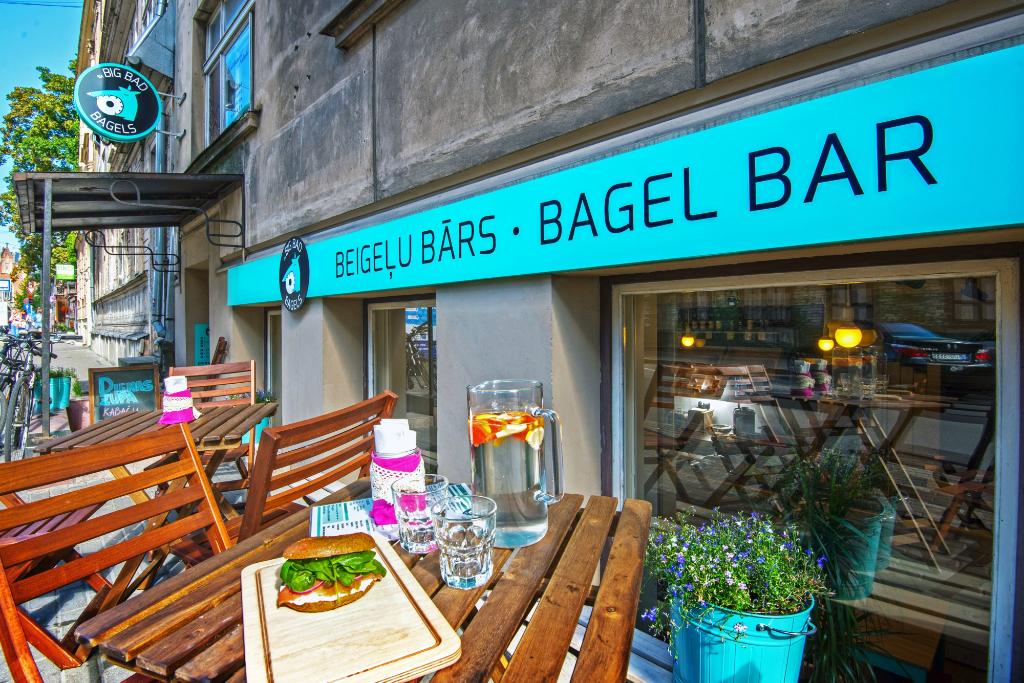 Working hours
Monday: 8:00-20:00
Tuesday: 8:00-20:00
Wednesday: 8:00-20:00
Thursday: 8:00-20:00
Friday: 8:00-20:00
Saturday: 10:00-19:00
Sunday: 10:00-19:00


Contacts
Phone: +371 24556585
E-mail: bbb@bigbadbagels.com
Address: Baznicas Street 8
0